Upcoming Events
Dec 15, 11:15 a.m. to 11:45 a.m.




Dec 15, 1:15 p.m. to 2:00 p.m.




Dec 15, 2:15 p.m. to 2:45 p.m.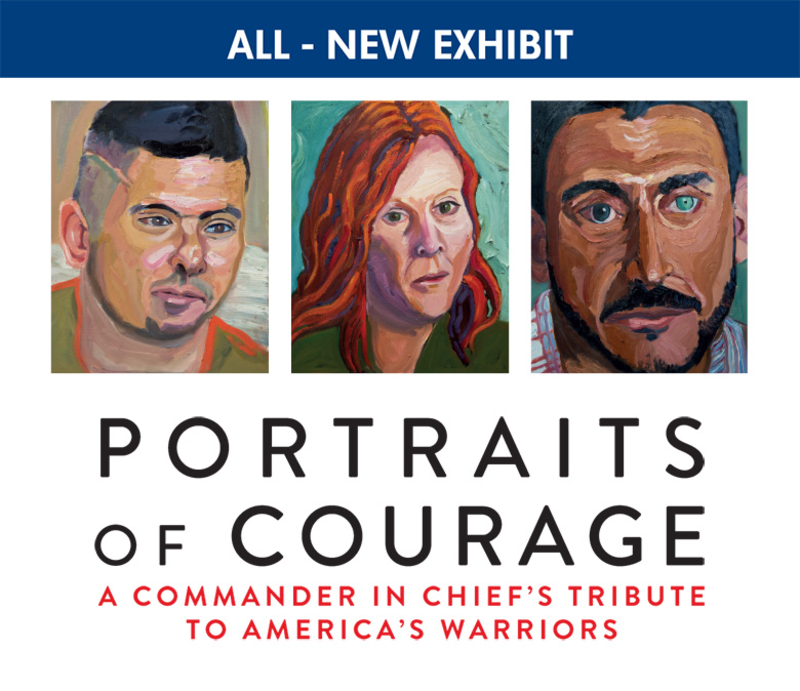 Portraits of Courage Exhibit
Growing out of President Bush's own outreach and the ongoing work of the George W. Bush Institute's Military Service Initiative, Portraits of Courage brings together sixty-six full-color portraits and a four-panel mural painted by President Bush of members of the United States military who have served our Nation with honor since 9/11—and whom he has come to know personally.
Portraits of Courage will be on display October 13, 2022 - December 31, 2022, at the Harry S. Truman Library and Museum.
The Harry S. Truman Presidential Library & Museum was established to preserve the papers, books, and other historical materials relating to former President Harry S. Truman and to make them available to the people in a place suitable for exhibit and research. Consistently ranked among the top tourism destinations in the Kansas City region, no visit to America's heartland is complete without a trip to the Harry S. Truman Library & Museum.